Note: Spoilers for the premiere episode of Watchmen.
It's the year of our Lord 2019. Oscar winning actor Robert Redford is the President of the United States of America. Squid randomly fall from the sky onto cars below. Police officers walk around wearing masks to hide their identities. And there is a blue man walking around Mars, if news reports are to be believed.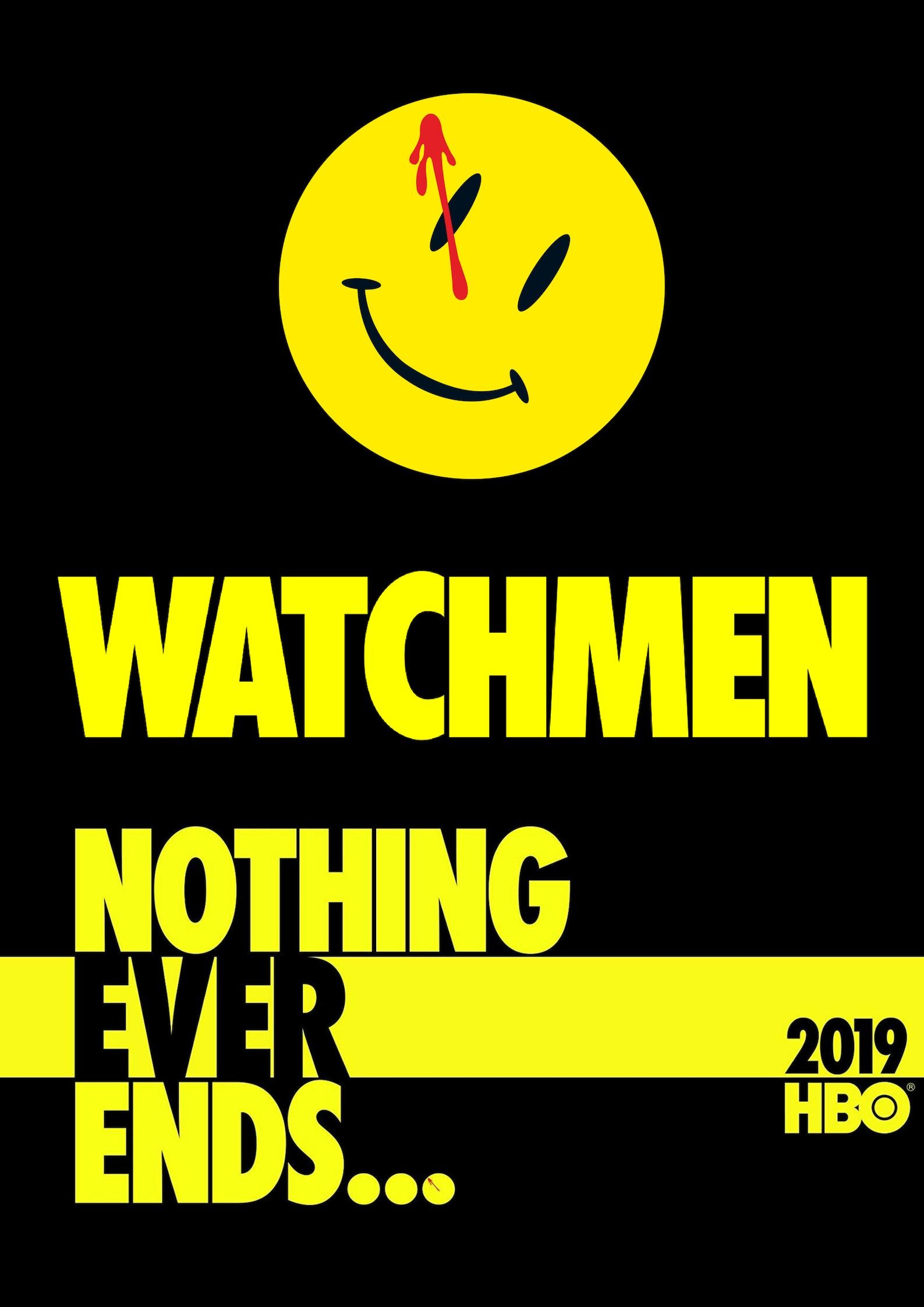 Damon Lindelof doesn't waste time situating you in this strange alternate reality he's created for Watchmen, his highly anticipated adaptation of Alan Moore's revered graphic novel. The time is better spent throwing you completely off-center from the get-go, beginning with a silent film starring the first black sheriff of Oklahoma and immediately following it with a startling recreation of the Black Wall Street Massacre of 1921, where an entire neighborhood in Tulsa was gutted by the Klu Klux Klan. It's a gonzo opening that does an excellent job setting the series' unflinchingly brutal style and pace. Nearly every scene is stunningly composed and designed to make your jaw drop, either in shock at the punishing violence (not even a herd of cows are immune), or in confusion at utterly bizarre sequences like the all-black theater production of Oklahoma!, or the raining squid. Half the fun of watching this episode is guessing how far the show will shove you out of your comfort zone, and then being surprised when your expectations are exceeded.
The other half is seeing Regina King spend a majority of the episode kicking all of the ass and taking not a single prisoner. Much has been made of the Oscar and Emmy winner's versatility, but King feels especially in her element as Angela, a member of Tulsa's secret police force tasked with taking down the Kalvery, a neo-KKK group responsible for the shooting of a black cop. She imbues Angela with an effortless confidence that belies her pressure-cooker brutality. She knows that everyone is dumb enough to underestimate her, and she could maintain her composure if she wanted to, as she does when an ignorant white child asks if she's benefitted from "Redfordations" (it's safe to assume is President Redford's attempt as slave reparations). But sometimes it's more practical, easier, to just smash right through a white supremacist's door and knock him out cold. That hair-trigger intensity, alongside King's excellent chemistry with everyone and an instantly iconic costume change sequence, is bound to make Angela (or Sister Night) the kind of breakout lead role that she's always deserved.
And really, there is no one better than a brutality-favoring Regina King to lead us in the war she and her police force are waging against the series' big bad: white supremacist ideology. As those opening scenes establish, white supremacy is a vicious threat designed to destroy black communities in systemic and often violent ways. And yet, it is surprising to see a show treat its dangers so seriously; that it restaged an oft-overlooked act of overt terrorism against a black community feels radical. In the alt-present, the threat of white supremacy is serious enough that police identities are visually and legally protected to prevent retaliation. It's impossible to not draw parallels between this world and our own, to explore the dissonance of a police force that actively battles white supremacy instead of upholding it. It's enough to make you second-guess characters like Don Johnson's Judd, the Tulsa police chief whose air of southern congeniality could easily mask darker, racist impulses. Of course, before those doubts can settle in, he's singing "People Will Say We're In Love" from that all-black production of Oklahoma! around a dinner table, and then he's hanging from a tree with Louis Gossett Jr.'s Will, the boy who survived the 1921 riot, waiting below.
Watchmen's unashamed weirdness largely works in its favor, and even the bit that don't are compelling enough to keep you interested. Far from the city is Jeremy Irons' Adrian Veidt, riding horseback and getting his various needs (including a naked thigh massage) tended to by his two servants. For those unfamiliar with the Watchmen canon (I count myself among them), it's a deeply strange detour. Veidt is actually the retired superhero Ozymandias, which certainly means he will play a role in the remaining eight episodes. What that role is remains to be seen, as is that of Doctor Manhattan, the blue-colored being that's only glimpsed in a brief news report. It's to Lindelof's credit that he can inspire such patience and trust that the graphic novel's underpinnings and his own narrative threads will ultimately come together.
Even if you stayed behind for the season preview after the episode, there's still no real telling where Lindelof is going to take Watchmen. With shows like Lost and the vastly-underrated The Leftovers under his belt, you can certainly expect intriguingly oblique twists and maybe some metaphysical commentary for good measure. With Regina King, a beloved comic property, and an incredibly relevant narrative in play, the stakes feel high, too high for the series to fumble.
And yet, that risk is just too tempting to ignore. As are the squid.